A Brilliant Appearance of Container Architecture Creative Bazaar in Foshan
By the end of 2020, a batch of customized container architectures manufactured by Standard Automobile (Guangdong) were successfully completed and delivered to Shunde, Foshan. The 7 different color containers were combined into a complete bazaar, providing another good place for Foshan citizens to relax during the New Year vacation.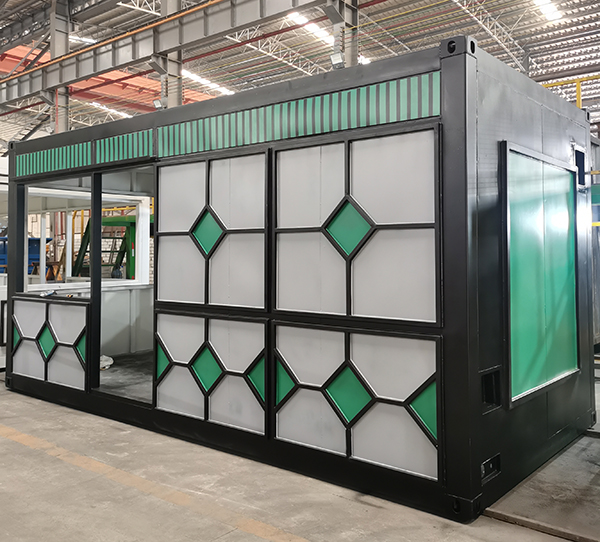 The dimension of the container creative architecture presented this time is 6000 x 3000 x 3000 mm (LxWxH). The difference with the standard shipping container is that all the wallboard and roof are not made of the conventional corrugated plate, instead, flat steel plates are chosen for easy decoration and hanging. The lotus leaf shape and diamond pattern with Chinese style are chosen for the exterior decoration, giving a sense of elegance and delicacy. As for the colors,there are red, orange, yellow, green, cyan, blue, violet, which all imaginable colors are involved.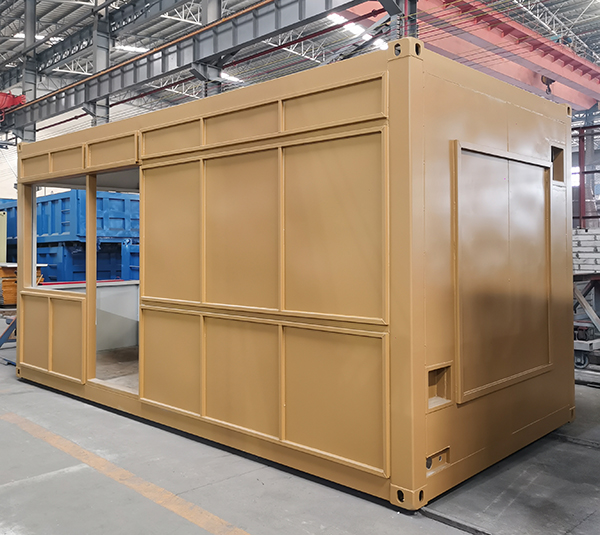 It is reported that another similar container creative bazaar will open in the near future, whose manufacturer is still Standard Automobile (Guangdong) Co., Ltd. As we recall, when it came to containers, people first thought of 20 feet and 40 feet standard shipping containers, which were associated with fields such as cargo transport and surface transportation. After decades of development, containers have become increasingly versatile. From disaster shelters and medical clinics to luxury apartments, holiday villas and mobile shops, containers are perfectly integrated into the architecture field.