A Successful Completion of Kenya Mining Equipment Containers
In early May, the 40 feet mining equipment containers which were designed & manufactured by Standard Automobile (Guangdong) had been successfully completed and shipped out. It is reported that these 4 equipment container samples would serve in Kenya mining areas as a trial. This kind of equipment containers would be put into mass production by the end of the trial.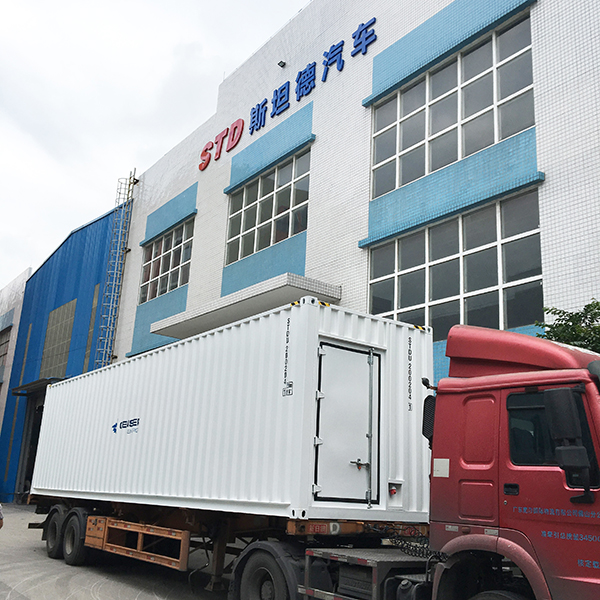 The dimension of the container is the same as the 40'HC shipping container, which meets the standards of CSC. Along with the containers, there are certificates and nameplates, make it possible to be laded on ships and shipped out. In terms of the container's structure, there is a couple of doors for maintenance in the front wall apart from the standard back door, which is convenient for the maintainers go through. The containers are equipped with a fully functional mining gear storage rack, along with a computer management system, it can keep records of the gears in & out by an automatic scanning system, make it an easy daily management of the whole mining area. In addition, the containers are heat proof and equipped with air-conditioners. There are lighting and static electricity conductors on the top, which strengthened the out-door adaptability of the containers tremendously.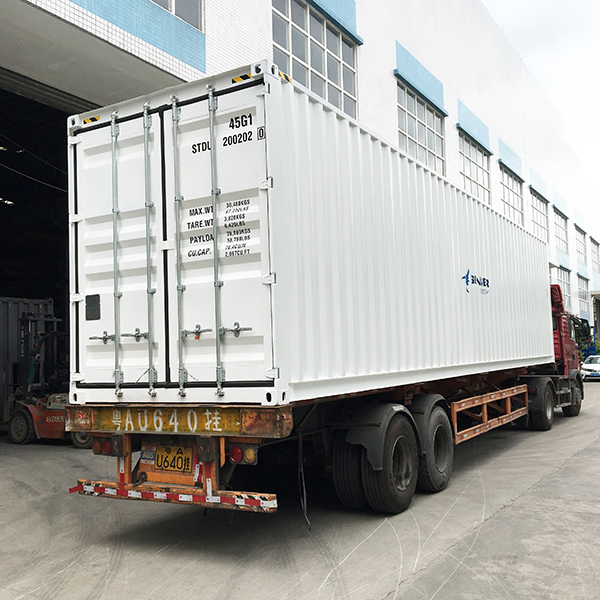 The Standard Automobile (Guangdong) focuses on various equipment containers, it can provide including but not limited to tool containers, waste water treatment containers, military purpose containers, offshore containers, sightseeing agriculture containers, nurturing containers etc. All the containers we manufactured can apply to the certificate of CSC, meet the needs of customization and export requirements.