A smooth delivery to Dutch Client of military purpose container kitchen
Grain and fodder must be prepared in advance for the soldiers and horses - as a summary of the combat experience of ancient armies, military strategists throughout the ages have attached great importance to the supply of grain and grass. With the development of science and technology, the so called "grain and grass" has been given a new meaning in modern combat, all kinds of field cooking equipment are gradually changing the traditional way of "burying pots and making rice", which plays an important role during war time. In this May, the eight 20' military purpose container kitchens which have been designed & manufactured by Standard Automobile (Guangdong) went off the production line, then delivered to the client.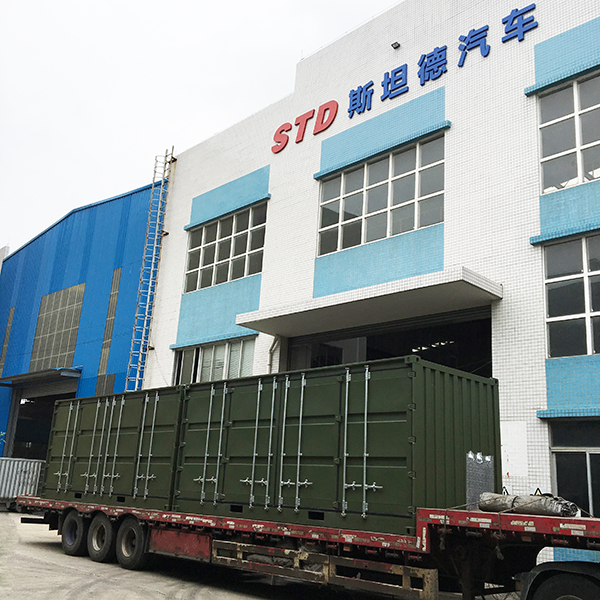 It is reported that the end user of the 20' military purpose container kitchens is the Royal Armed Forces of the Netherlands. The structure of the container is basically the same as the 20 feet side open container, the doors open single- sided, the bottom and side beams are made of 25# channel steel, wooden flooring for standard shipping containers, the rear door is converted into a military one, equipment access point has been set in front wall, there are two vents on side wall as flue outlets for the kitchen. The side doors are removable, after the containers have been transported to the destination by sea, the side doors can be quickly disassembled and the containers can be combined in pairs to form 4 groups of closed field mobile kitchens, thus, the maneuverability and practicability of military container kitchen are guaranteed.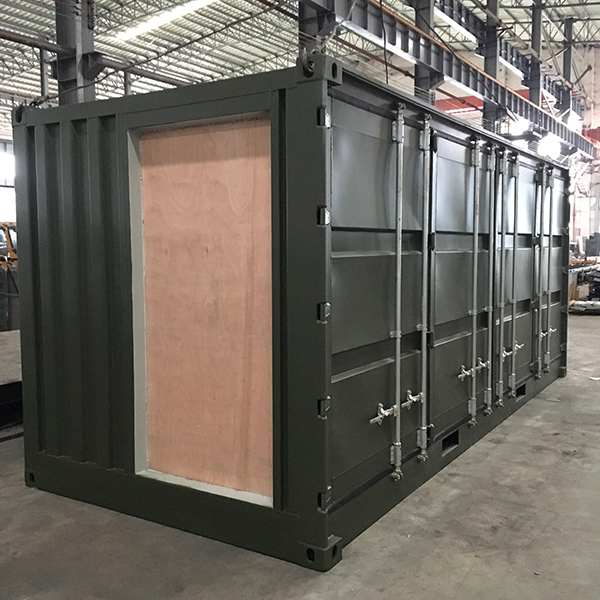 Standard Automobile (Guangdong) Co.,Ltd focuses on designing & manufacturing various customized housing containers, we provide export products with CSC certificate to customers home and abroad. We can provide including but not limited to container cafe , container convenient store, container office, container hotel, container mobile supermarket, container mobile kitchen, container mobile toilet, container vehicle display platform, etc.